Project3 Sensor Battle
Collaboration with George, Minyoung, Rui and Sara.
🚂 Special thanks to Prof. Daniel Shiffman for being our game host 🌈
Remotely controlled synchronous RC car battle entertainment
In the spirit of COVID-19 remote learning, we wanted to create synchronous entertainment done remotely – the first ITP Sensor Battle. We are a group of 5 members located in 13-hour-difference time zones and we created a live sensor battle entertainment connected via the internet. This is a match among 3 players to determine the best and strongest sensor. 3 players, in the USA, are battling with 3 different sensors – joystick, gesture and muscle sensors – connected to the 'battle server' to control their respective RC cars in Beijing battle ground. The battle ground and competing RC cars are in Beijing and players and their sensors are in the USA.
The team ideated 4 different gameplays to determine the battle, but after putting to the vote to the ITP class of 2022, we decided on the Paintball gameplay. Each RC car has a canvas and a paint gun mounted; and the players eliminate the others by shooting the paint on the other players' mounted canvases.
Technicality aside, we imagined ourselves as extraterrestrial beings representing different sensor communities. The Sensor Battle is taking place at Star-dium stadium on the remote frontier planet of Batuu. Hope you enjoy! Vulcan Salute 🖖
This is still an initial version of documentation, will update soon.
Network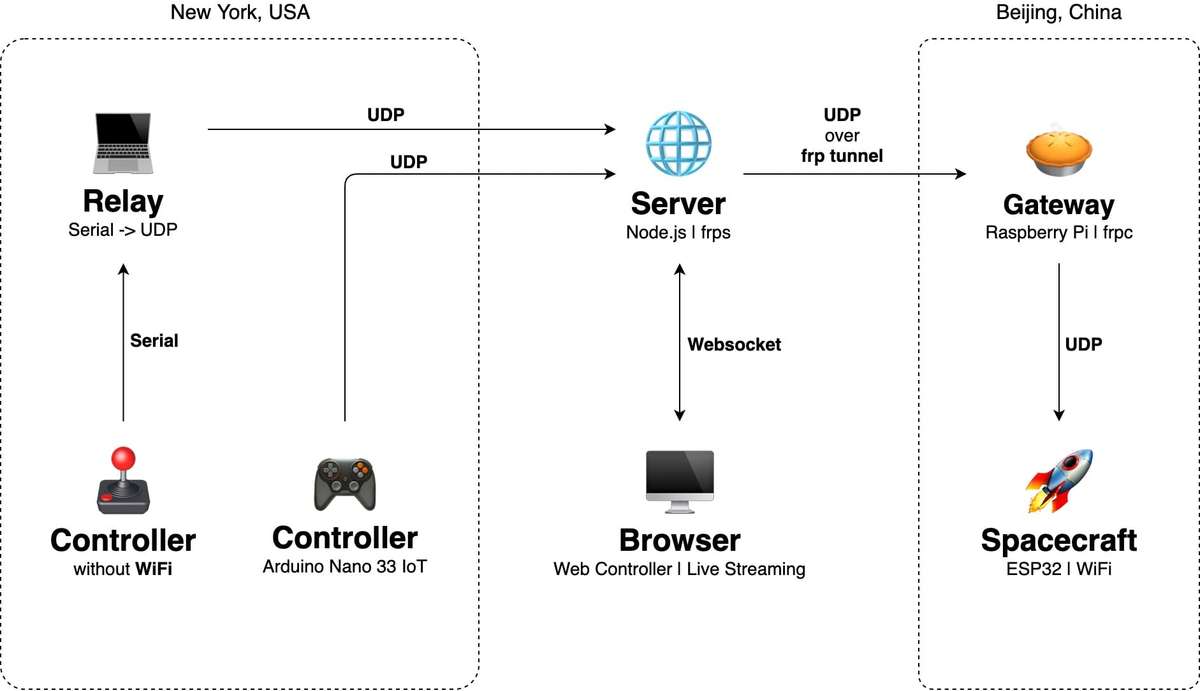 FRP as a reverse proxy
Command format: ${player}.${action}
Supported actions: go, back, left, right, shoot
e.g. j.go | m.left | g.shoot
Car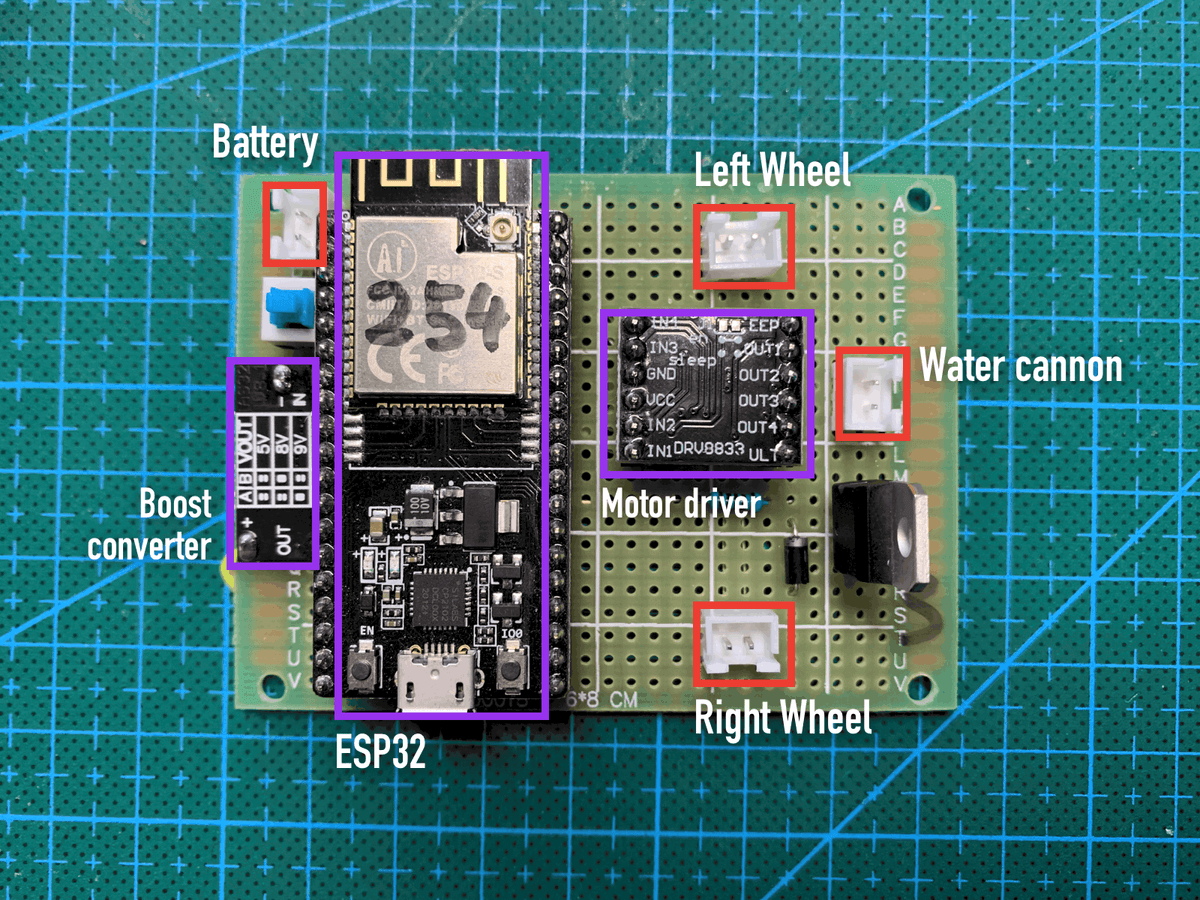 macOS Big Sur Issue with ESP32
ESP32 Pins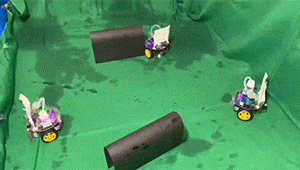 Code and Website
Reference