Enclosure - Bluetooth Speaker
Assignment: Build an enclosure for an electronics project using any tool(s) or technique(s) you like.
Inspired by the class blog, I bought this electric box from homedepot for only one dollar. I planed to make a wireless speaker out of it.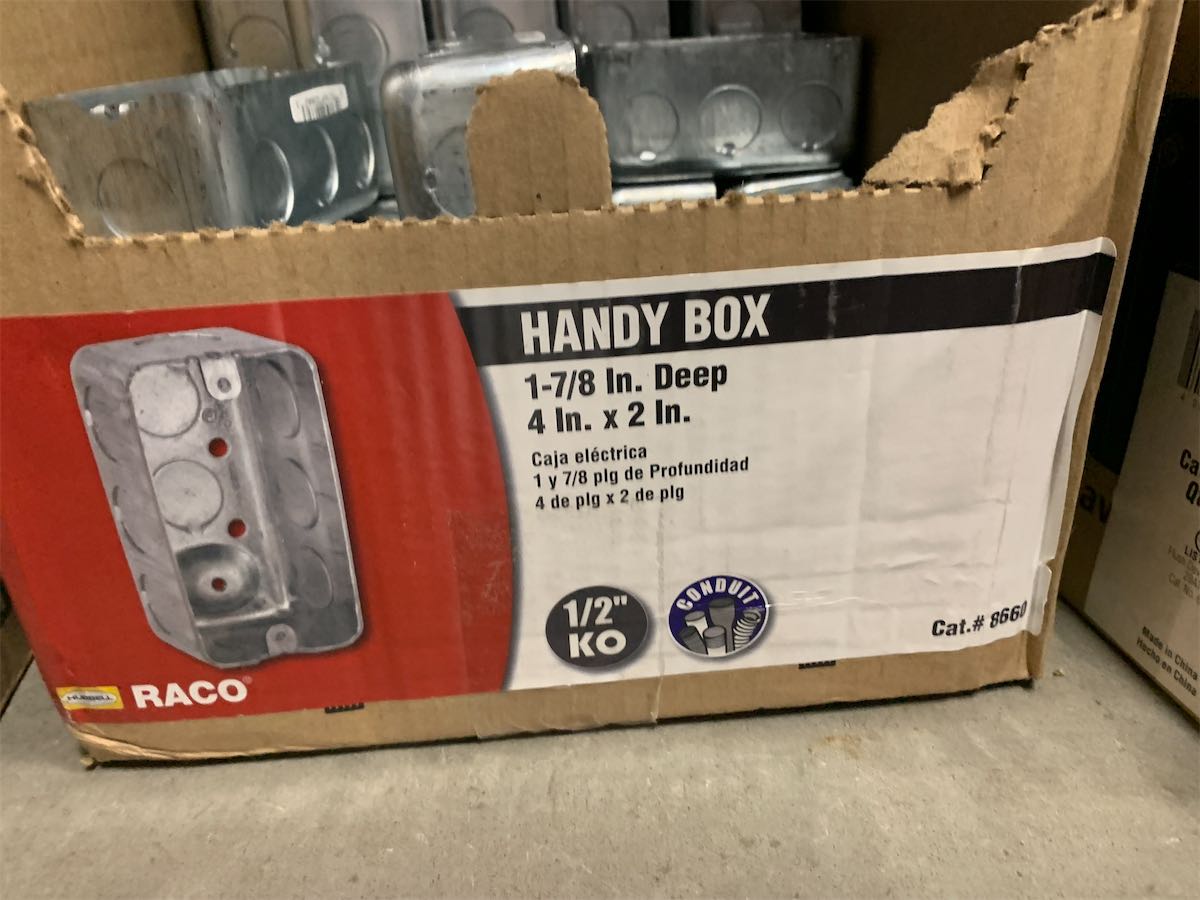 I first remove one of the back knockout to open some space for the power connector and on/off switch.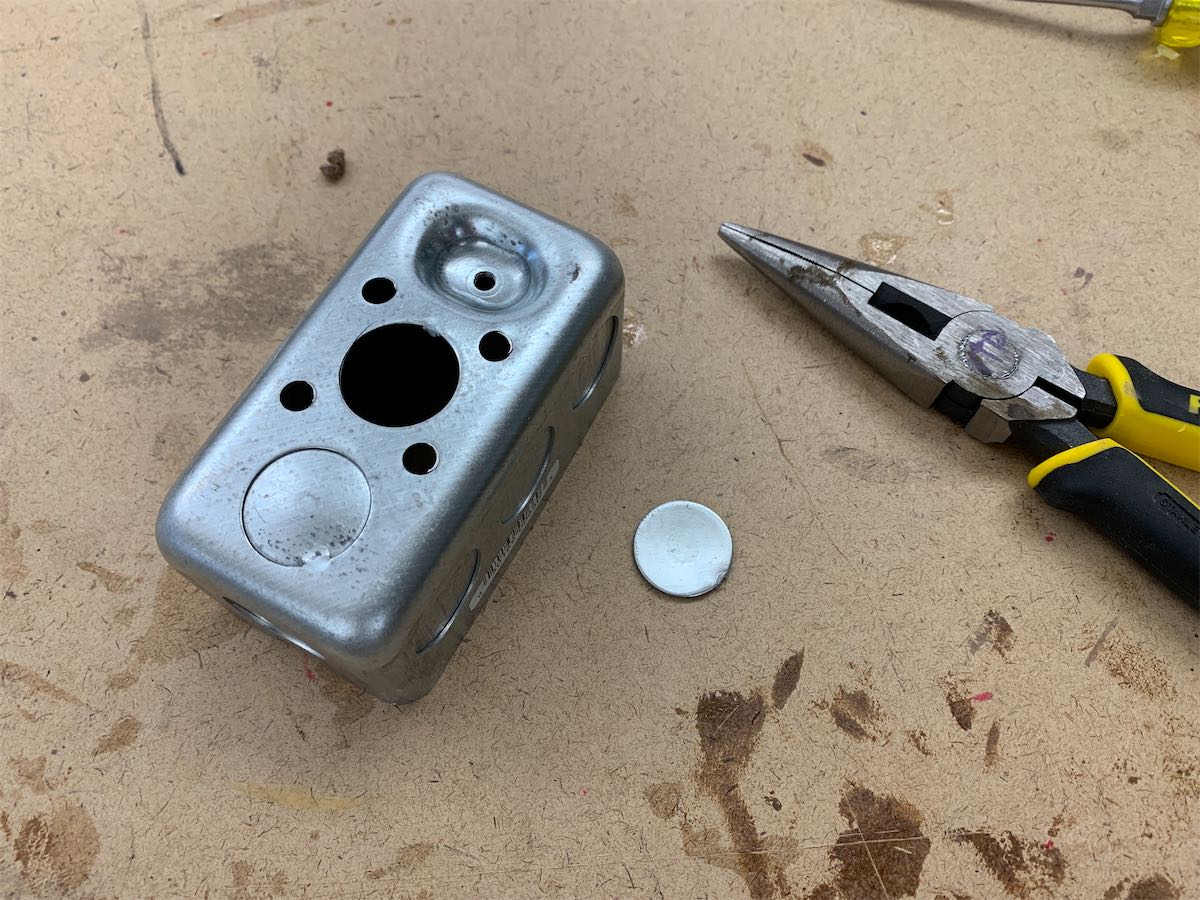 Two wood panels for the front and back were laser cut with every hole for screws and ports, etc. The front panel was two layer of plywood with one squared hole and a circle hole to fit the speaker.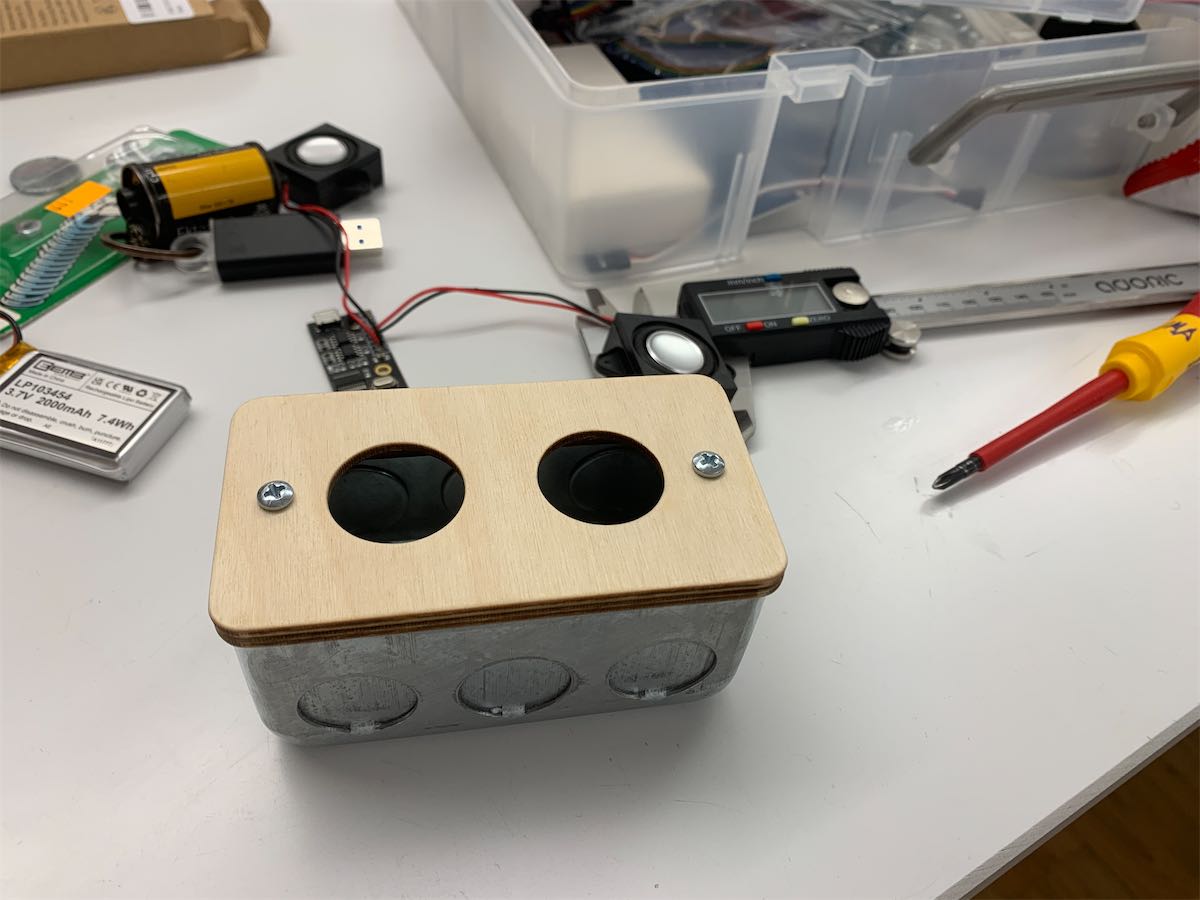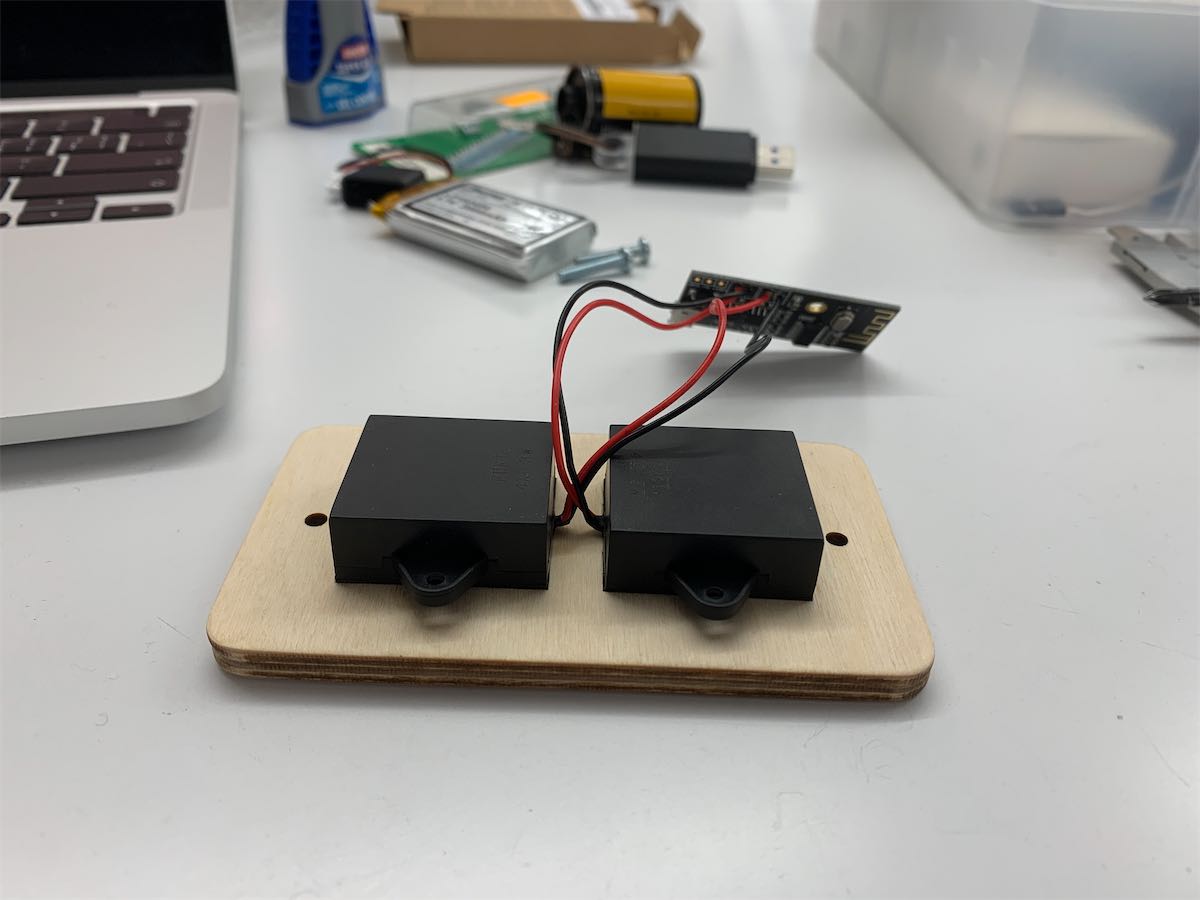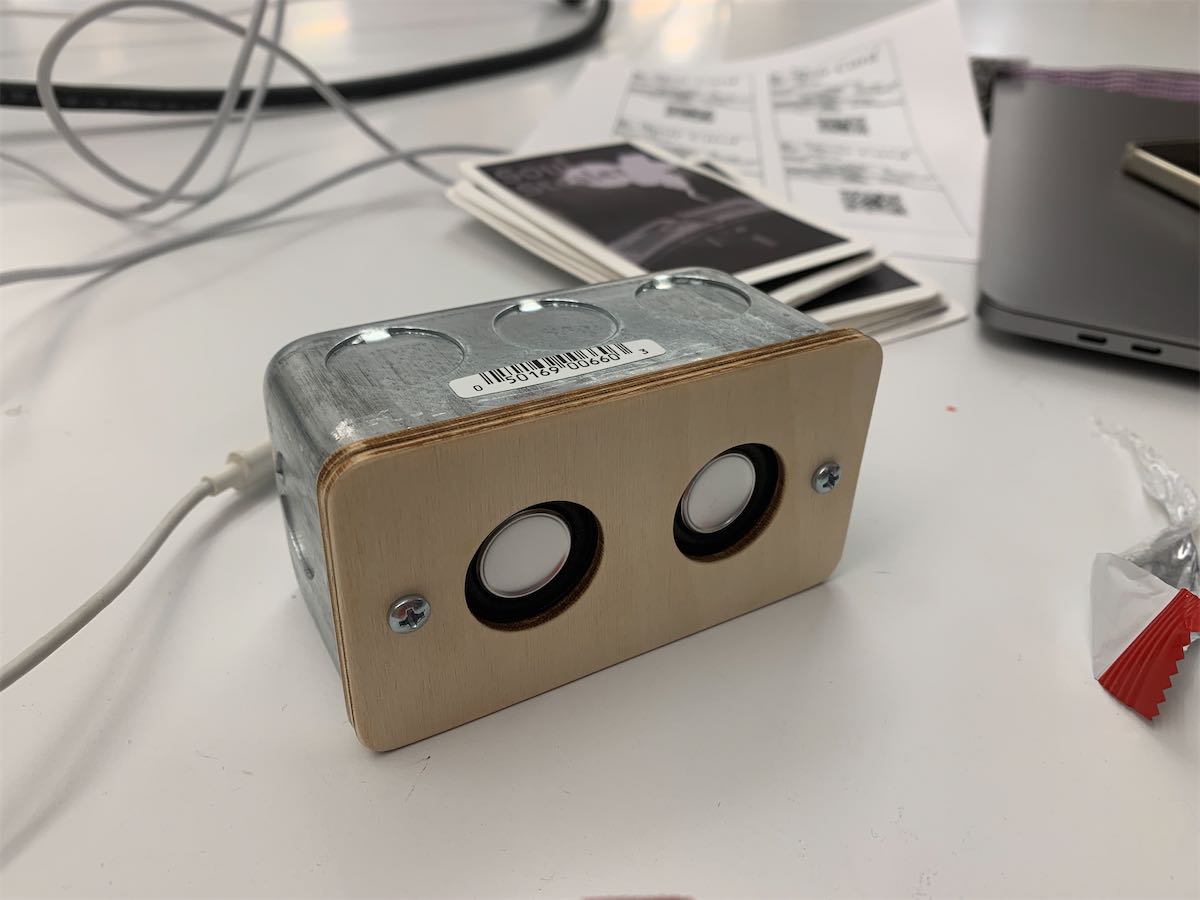 The power would be from a 2000mAh LiPo battery with a charging board for protection. It should support more than 10 hours normal usage.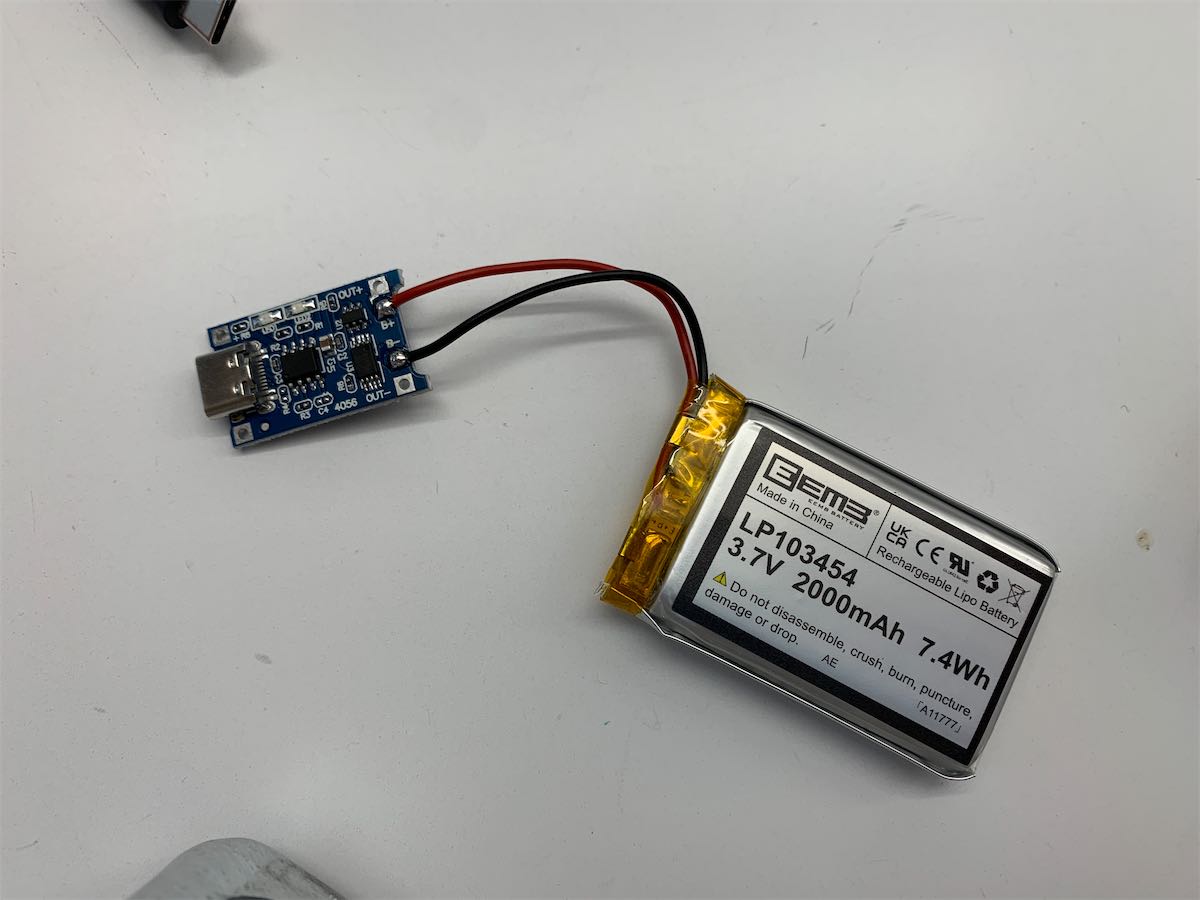 For a better view of the charging state, I replace the smt led on the board with a regular one so it can be connect to the back panel.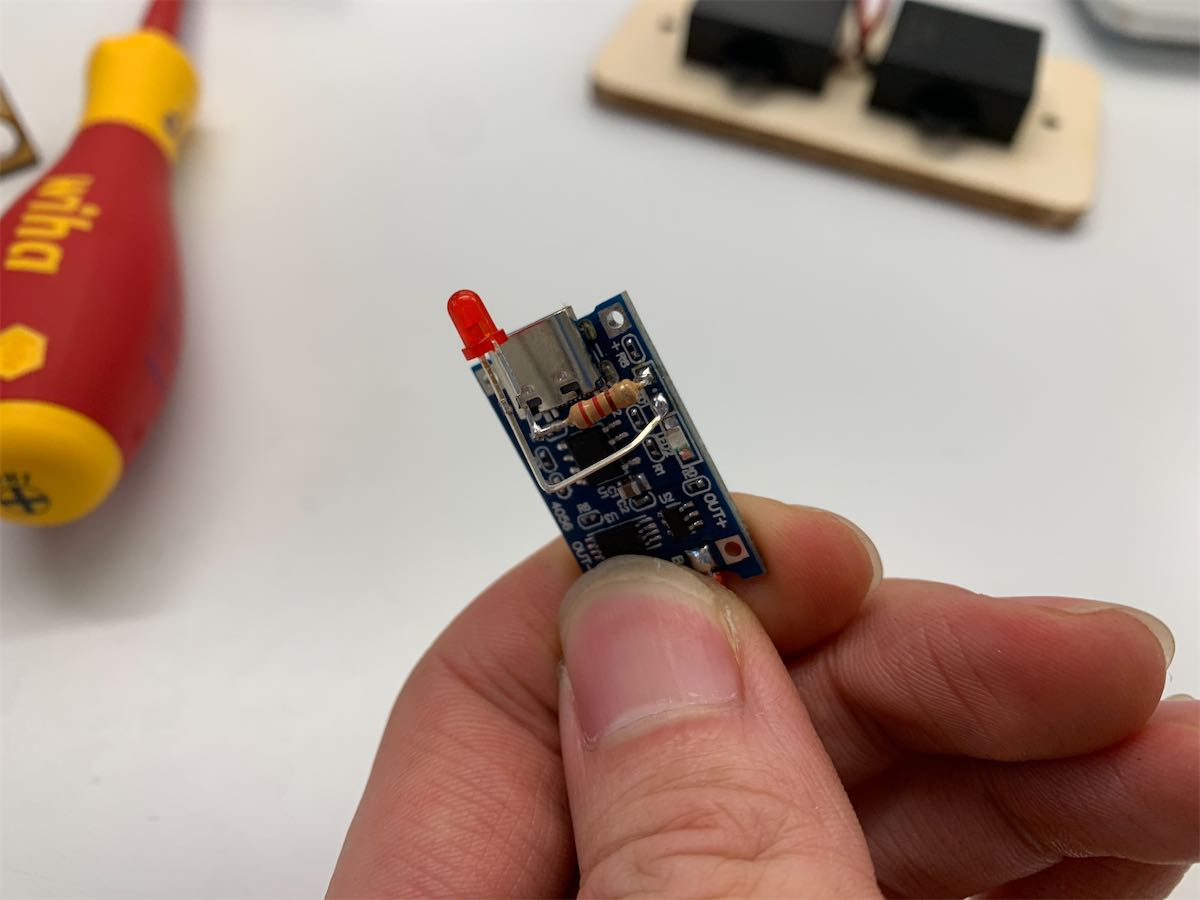 There are three parts connect to the back panel:
Red LED showing the charging state
USB-C port for charging
On / Off Toggle Switch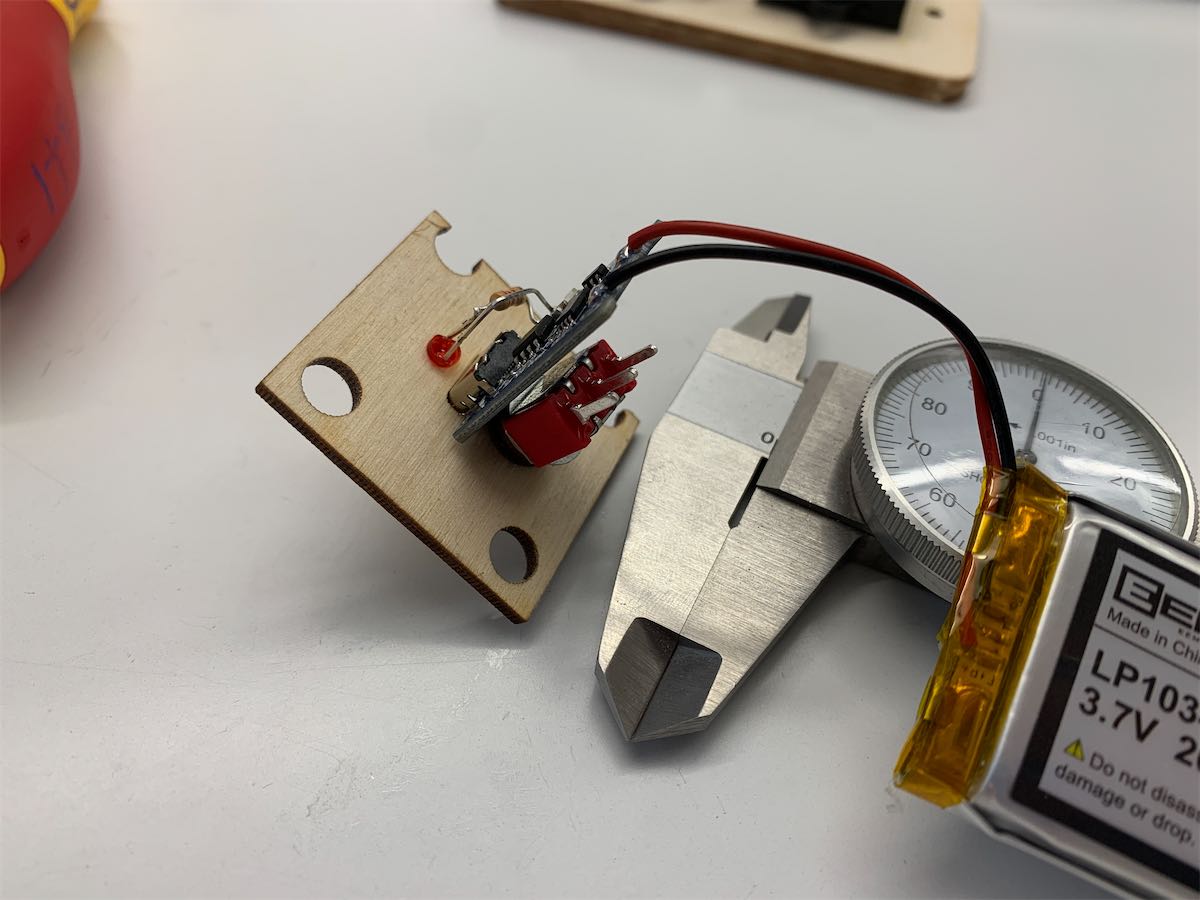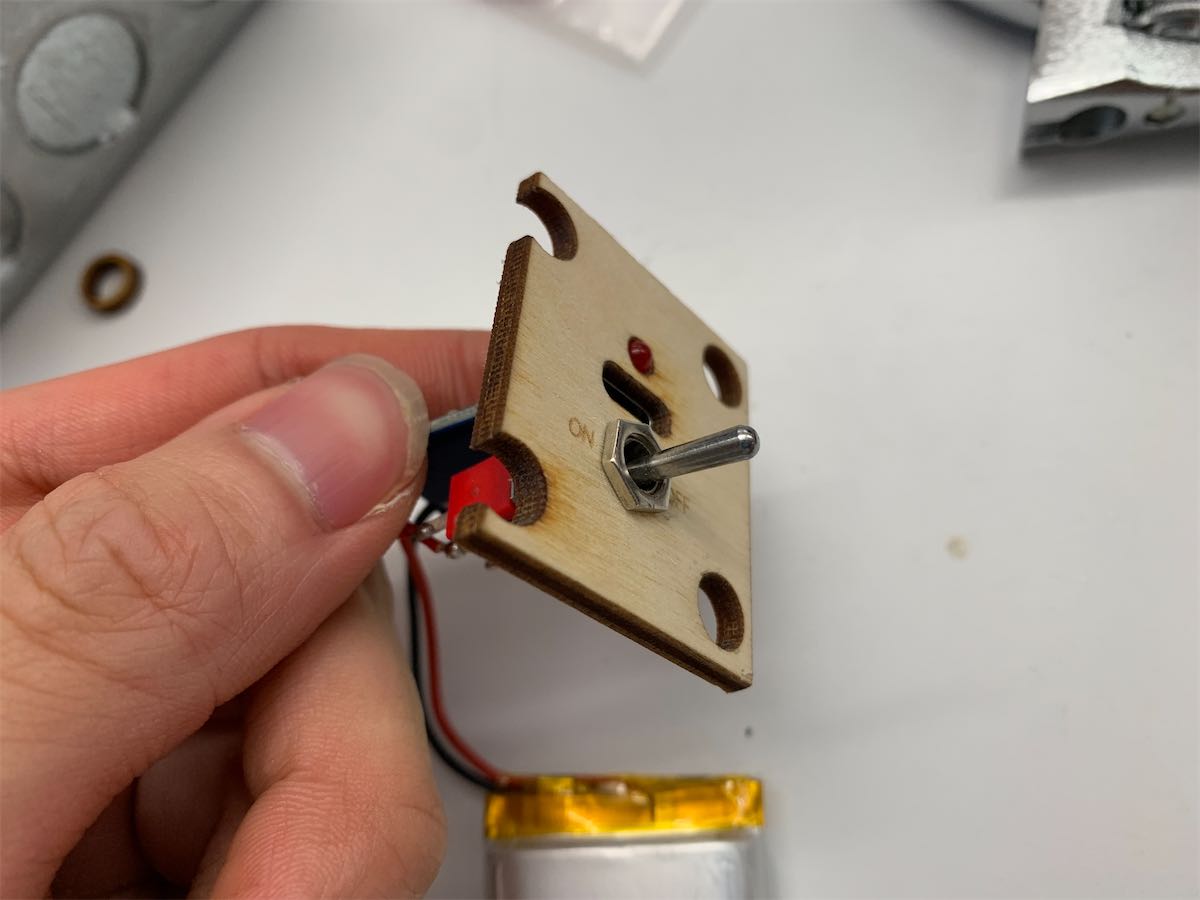 The front and back part are connected with a 2 wire JST connector for easier installation / repair. I also added insulation for some exposed wires.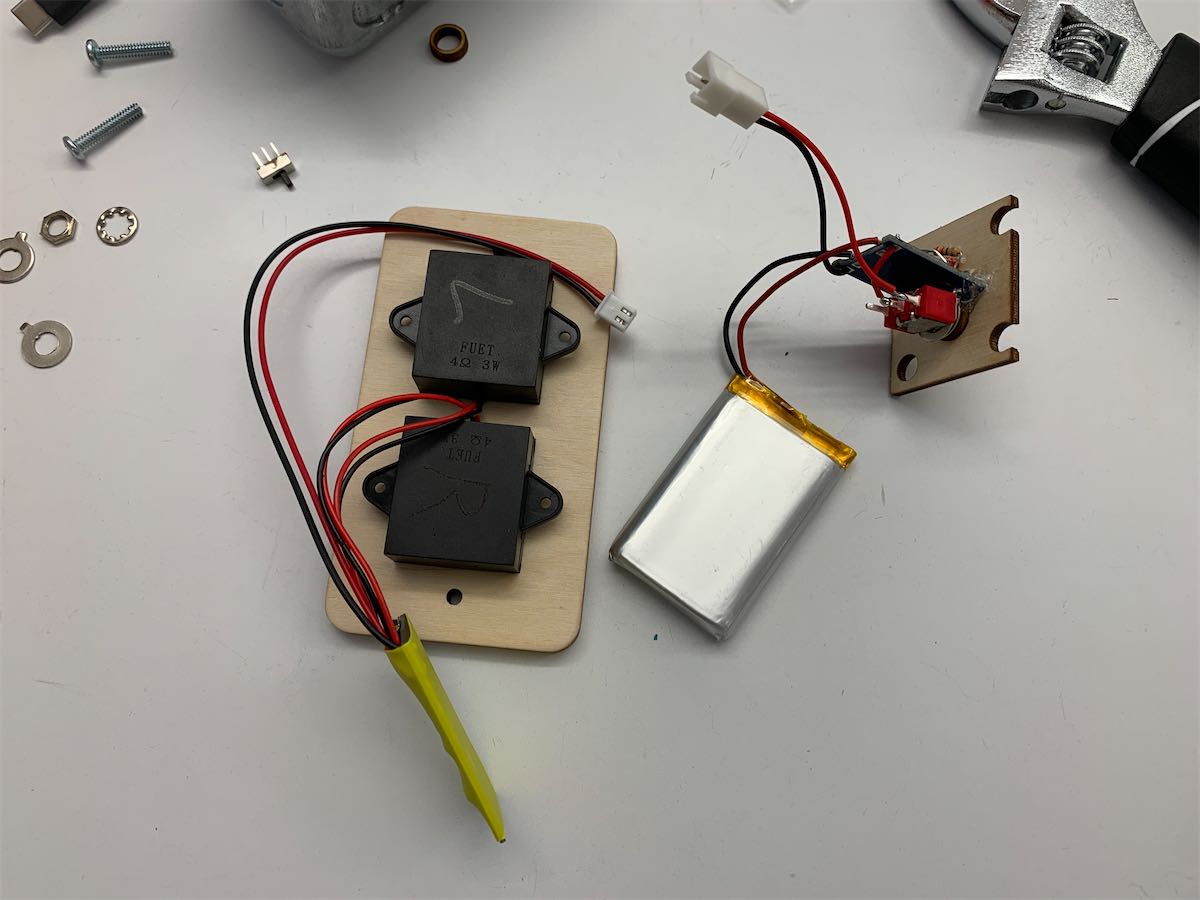 It's time to put everything inside. The back panel was placed at the back with screws and the battery was secured on the inner side with velcro tape.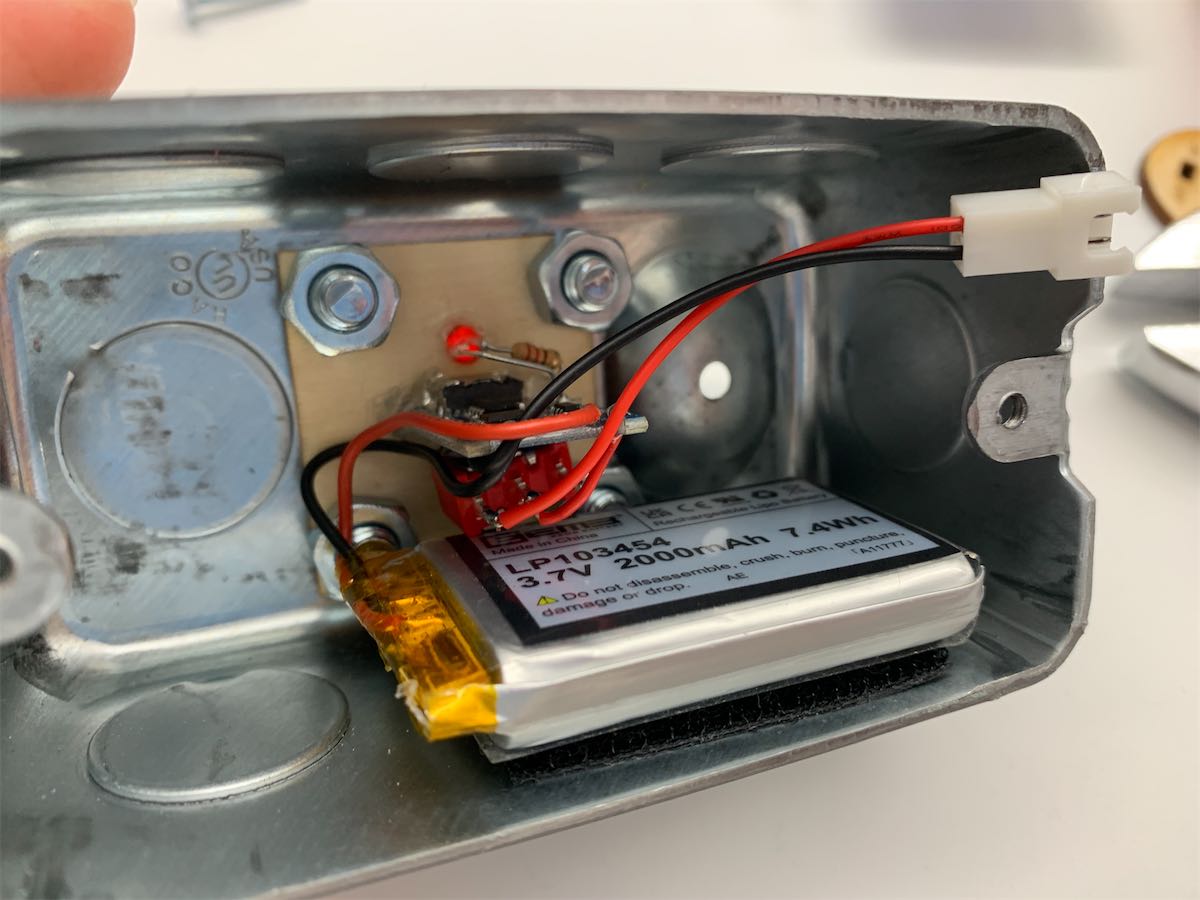 This is what it looks like at the back. The led lights up when charging.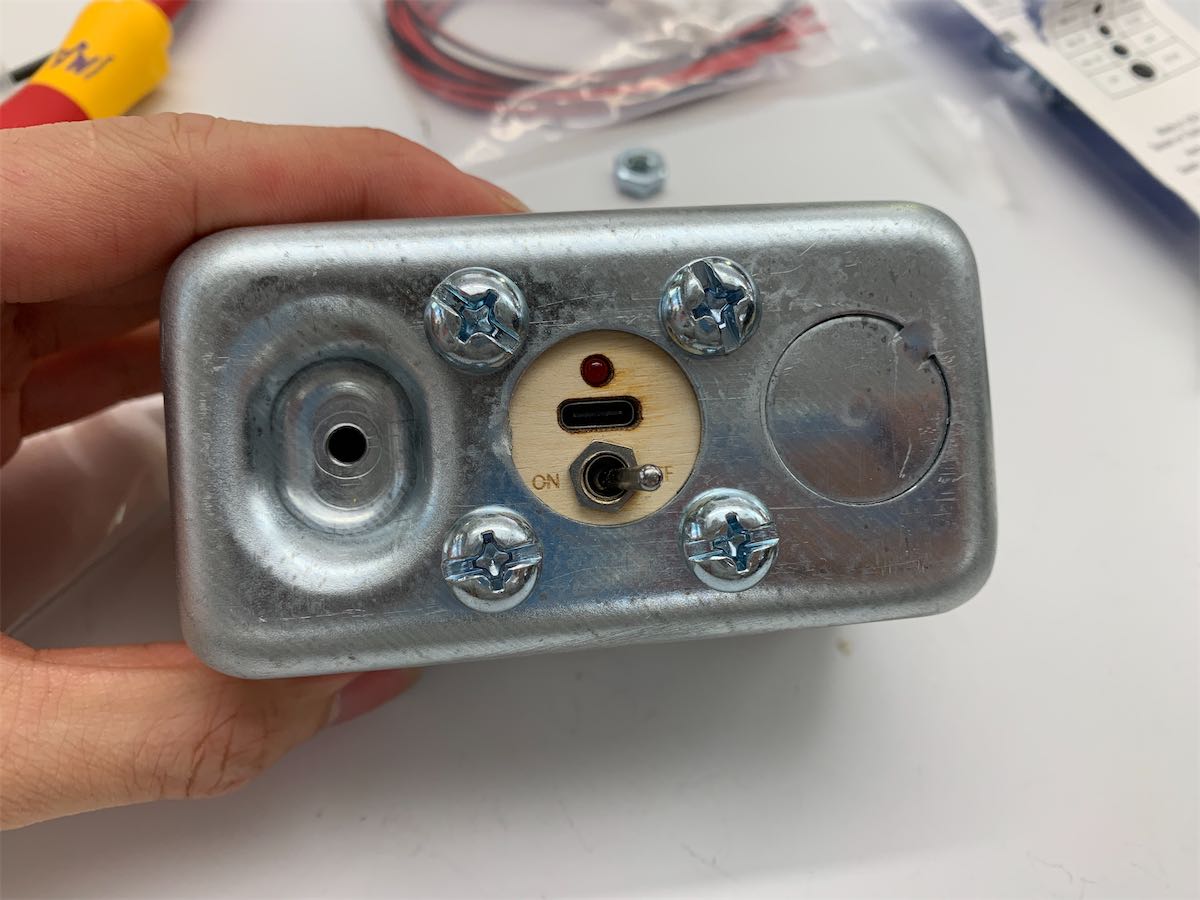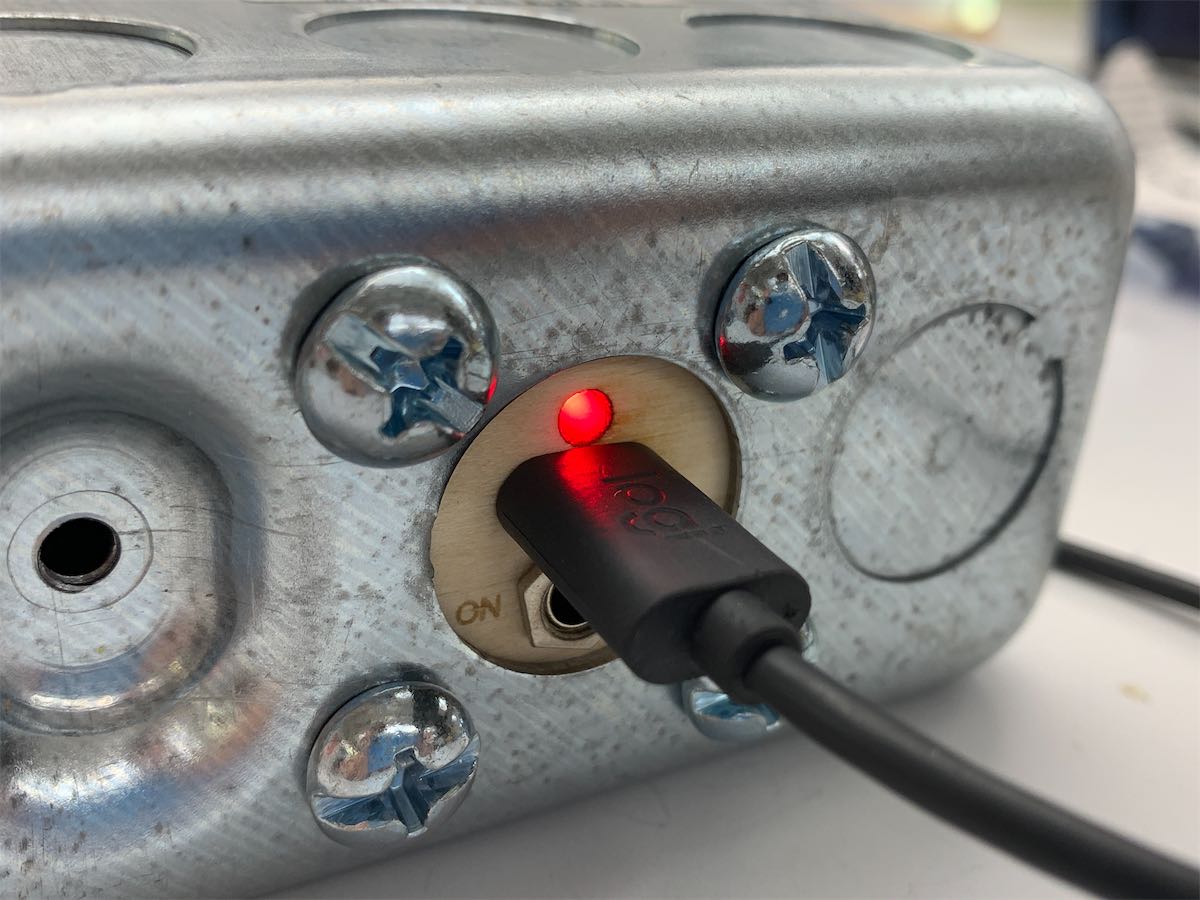 After placing everything inside and screwed the front panel on, The speaker is finished and ready to use. With the metal body and screw connections, it is pretty robust and has a very unique look.